Monday, March 19, 2018 - Friday, March 23, 2018
Spring School 2018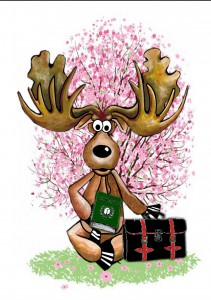 Spring School will be held again this year at AIS.
As the cherry trees begin to blossom, how about coming along to our school for a fun English program?
The elementary program will be held the 19th, 20th, 22nd and 23rd of March. Participants can learn English through a variety of activities, including art & craft, music, games, etc. Please note that our kindergarten program is already full due to popular demand.
For session and contact details, please take a look at the Spring School Program 2018.
Let's enjoy spring together at AIS!