Wednesday, August 26, 2020
Turtle Day Open Event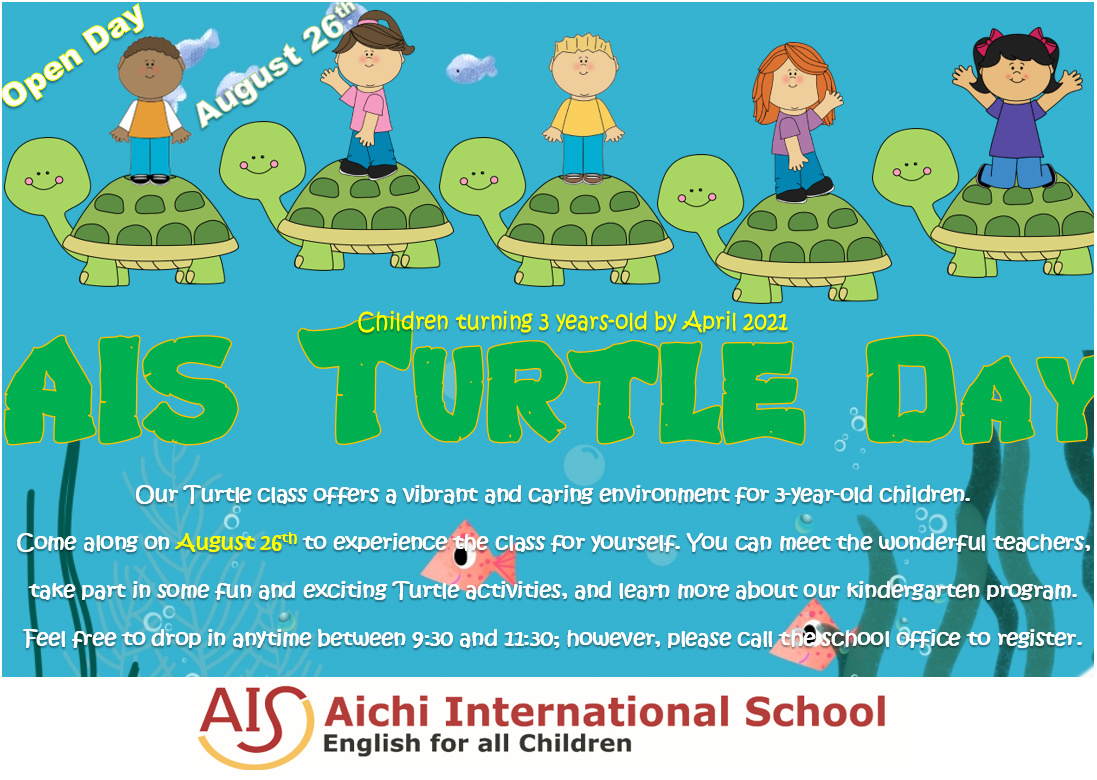 We are currently taking admission inquiries for the 2021 school year, and in particular, we would like to promote our wonderful Turtle class for 3-year-olds. The Turtle class offers a vibrant and caring environment for children beginning their learning journey.
To experience the class firsthand, we would like to invite children and their parents to Turtle Day. This is a class open day when families can meet the wonderful teachers and take part in some fun and exciting Turtle activities.
Date: August 26th Please drop in anytime between 9:30 and 11:30; however, please call the school office at 052-788-2255 to register attendance.
Who can join: Children turning 3 years-old before April 2021 and their parents.
We look forward to hearing from anyone interested in joining Turtle in 2021. If you would like to join us on Turtle Day, or just get some more information, please feel free to contact the school at any time.