Our History

In 1996, Mr. Masao Suzuki, the CEO of Screenplay Corporation (now as Screenplay Department of Fourin, Inc.), started the Child Academy Kamiyashiro Daycare Center in Nagoya, by winning a grant from the government. Shortly after the daycare center opened its doors, an international class was added. Then in 1999, Mr. Suzuki decided to devote more resources and energy into international class to for the Nagoya International Preschool.
Within two years, the number of the students had reached forty, the maximum capacity of the rented building rooms. As the preschool continued to grow, it was evident that more space and a self-operating facility were needed. By 2003, Mr. Suzuki decided to add an elementary school program to the daycare center. These plans became a reality in April 2006 with the opening of the Aichi International School (AIS), at the current place.
AIS was founded to foster bilingual Japanese children in classes with low teacher to student ratios, and originally planned to become a school prescribed in Article 1 of the School Education Act of Japan. However, AIS gave up becoming authorized by the local government, mainly due to the room sizes ideally suited to small student ratios not fulfilling the strict standards in place for large student number public schools. Instead, AIS applied for and was granted accreditation for K to G4 in 2008 by the Western Association of Schools and Colleges (WASC), based in the United States. As part of the WASC self-study process, AIS welcomed a Visiting Committee of WASC representatives in November 2013. As a result of this visit, AIS is currently accredited from K to G6; ie. the whole school program. AIS underwent a Probationary Visit in April 2015 to obtain a full seven-year accreditation through to 2020. Please refer to the following link to read the school's self-study report; AIS Limited Term Report
During the first few months of 2015 AIS was granted membership of the worldwide network of UNESCO Associated Schools. UNESCO schools are considered as "centres for innovation" and serve to promote UNESCO ideals in the respective communities.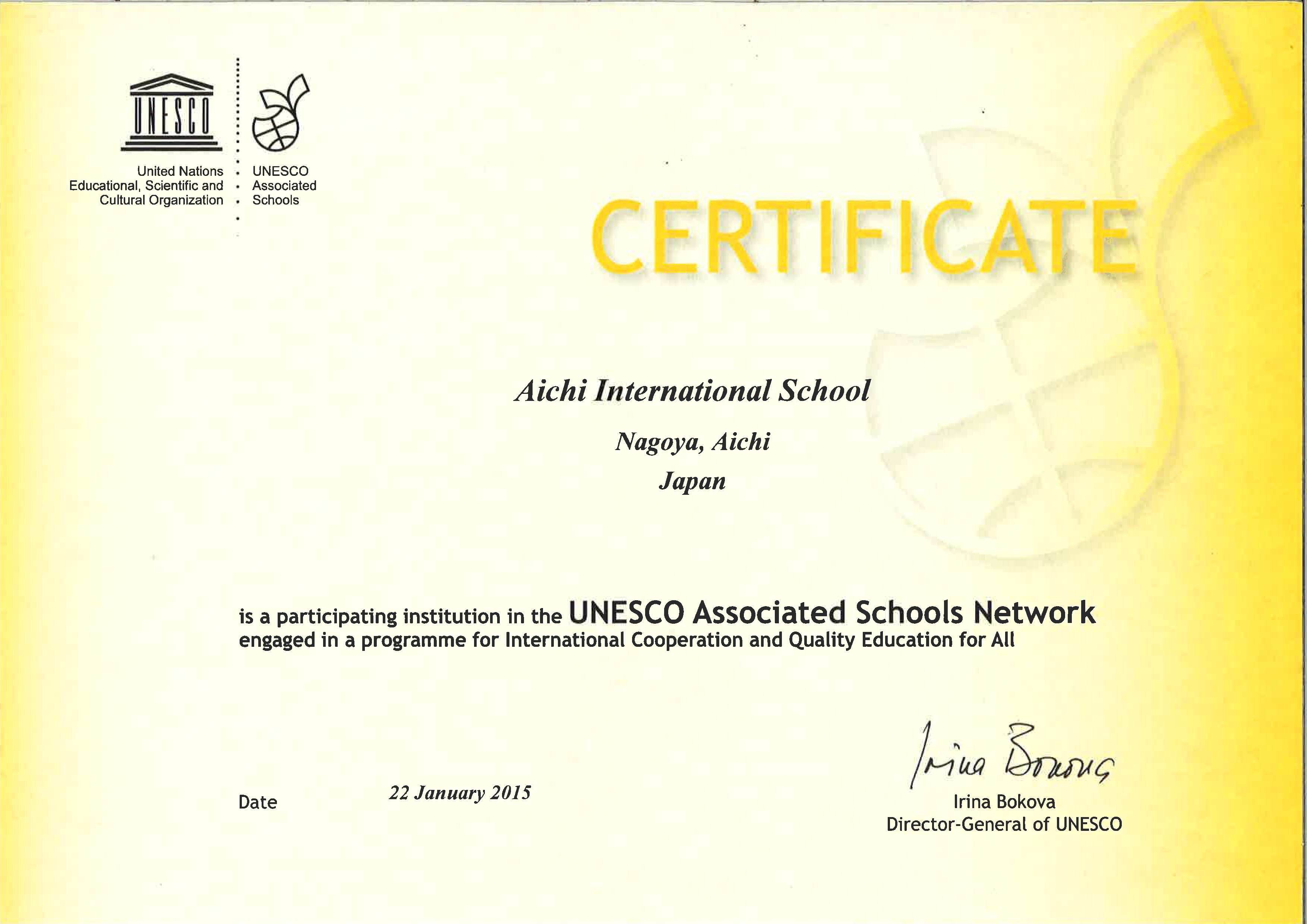 In March 2012, the first students graduated from the elementary school at AIS. In the years since, the number of graduates has been increasing. Graduates of AIS have gone on to enter international junior high schools in Japan, prestigious private Japanese junior high schools and public junior high schools.