News & Events
Friday, January 25, 2019
Aichi International School will hold an English-only Open House and explanation session on January 25, 2019. All families are welcome to come along an...
Monday, December 17, 2018 - Friday, December 21, 2018
Click link below for application form. Feel free to call us with any questions. Winter school 2018 Application 1
News
December 2018 Christmas Concert
AIS held its 'Bear-y Merry Holiday' theme Christmas concert last night. The students from kindergarten and elementary put on a wonderful performance for all.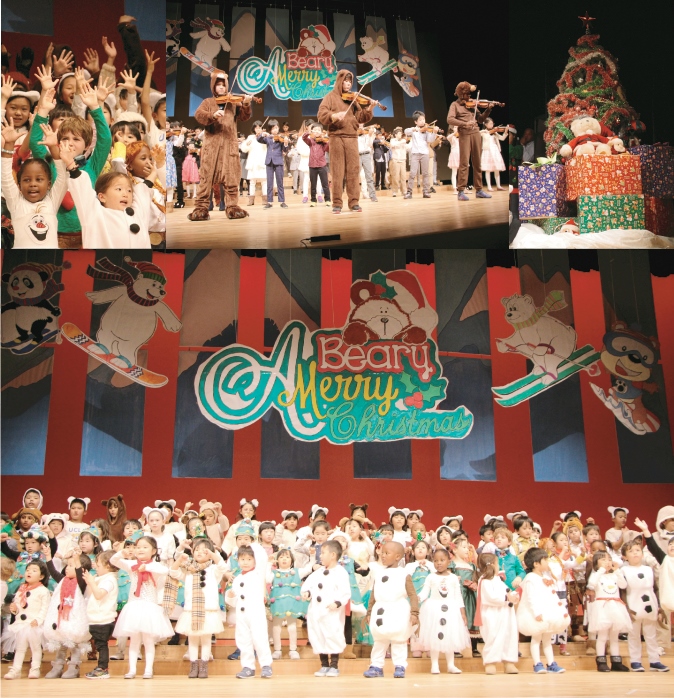 Happy Holidays everyone!
November 2018 Hoshigaoka Terrace Mini Concert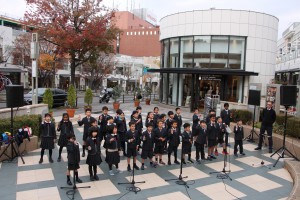 Elementary students from AIS performed some songs for the public from our upcoming "A Bear-y Merry Holiday" Christmas concert. Thank you to all those who came along and gave your warm support. We hope you enjoyed the performance.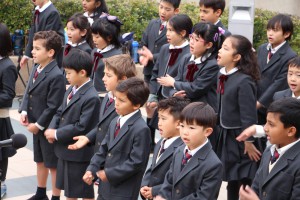 November 2018 Thanksgiving Lunch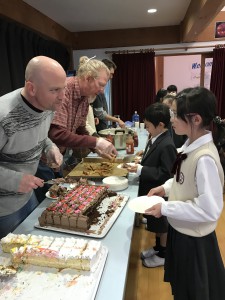 To celebrate Thanksgiving at AIS, all the students enjoyed a scrumptious meal of chicken, pizza and cake in the hall.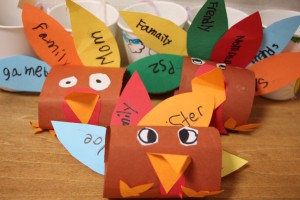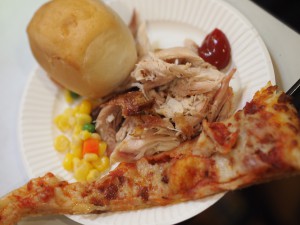 November 2018 Orca Class Unstoppable in Soccer Cup Win!!!
AIS won the Child Academy Kamiyashiro Daycare soccer tournament for the first time in 6 years!!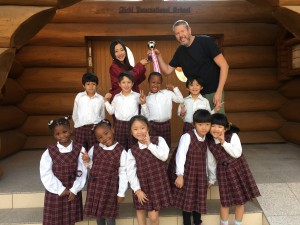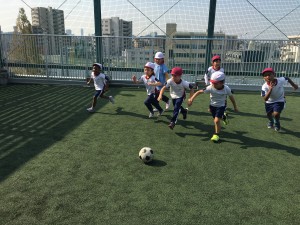 Thanks to JJFC Coach Takeuchi who provided a wonderful soccer session before the summer vacation and hearty practice over the past few weeks, both AIS teams made it all the way to the final, with the Sharing and Caring Orcas taking a 1-0 win over the Super Soccer Orcas. Well done, champions!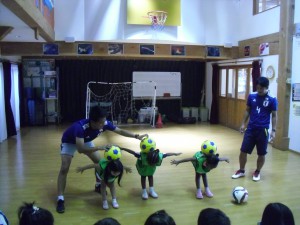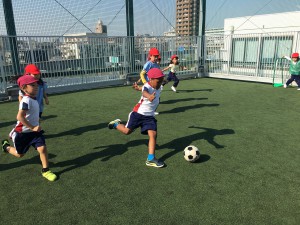 October 2018 Halloween
This year's AIS was another enjoyable highlight of the year.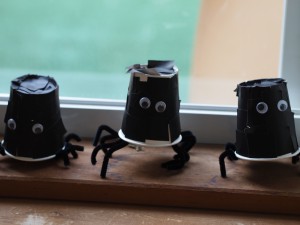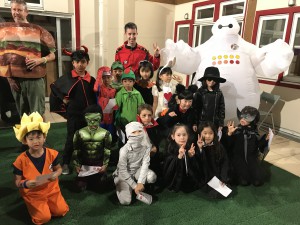 To celebrate cultural diversity as an international school, this year Grades 2-6 on the second floor put in a wonderful effort to introduce other fall festivals from around the world. Downstairs in Grade 1 and the kindergarten was typical Halloween spookiness. Learning and having fun at the same time.
October 2018 Nagoya Festival
AIS set up a booth at this year's Nagoya Festival.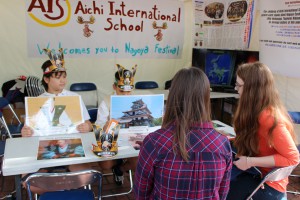 Children from Grades 4-6 presented picture-board stories about Nagoya Castle and the three local heroes (Oda Nobunaga, Toyotomi Hideyoshi, Tokugawa Ieyasu) in English to visitors from abroad and Japan. Thank you for your kind support.
Our booth in the Yomiuri Shimbun! (click to enlarge)